ELDERLY CARE SERVICES
Retirement homes are not the only option.
You worked hard your whole life to provide for your family, your mortgage is paid off, and you have enough money to live comfortably.
It's time to relax and enjoy the fruits of your labour in the comfort of your own home.
Unfortunately, your health is slowly declining and managing your household is getting harder with every passing year.
You need support from an elderly caregiver.
Since COVID-19, families are looking for safer alternatives than retirement homes and local caretakers are overbooked. Also, your relatives either don't have the time or don't live close enough to help you with your daily routine.
Your options are limited, and your family is worried about leaving you alone in your home.
There is a simple solution: welcoming a qualified in-home elderly caregiver to live with you.
Find Companions
What is an Elderly Caregiver ?
An elderly caregiver is an experienced personal helper who supports an elderly person with their household chores, daily routine and medical treatments. The caretaker is often a foreign trained Nurse or a local trained PSW (personal support worker) who can help with simple and complex medical needs such as Alzheimer's, Dementia or Cancer.
If you require regular presence in your home, a live-in caregiver is the perfect solution. A live-in elderly guardian takes over the household management by moving in with you and providing constant companionship. In addition, some of these support workers can provide professional care for elderlies with serious medical conditions. They will help you with basic personal needs such as personal hygiene, hydration, and medication, along with housekeeping chores.
On the other hand, if you are in good health, autonomous and just in need of part-time/full-time support, the homecare assistant can simply offer occasional help at home. A local caretaker will drop by and help with basic chores such as meal planning and preparation, laundry, light housekeeping, grocery shopping and general organization. If required, the homecare assistant can drive you to medical appointments, the grocery store, leisure activities and even provide social interaction.
In all cases, the in-home elderly caregiver provides personalized care to meet your specific needs.
Get in touch
What is the Difference between a HOMECARE ASSISTANT and a
LIVE-IN ELDERLY CAREGIVER?
A homecare assistant is hired by an agency on an on-call basis for you and comes if they have a free slot in their schedule. This means they are not always available, and you may remain days or even weeks without being properly supported. Further, although homecare assistants work either part time or full time, they don't actually live with you. They work their hours then go home, leaving you without any overnight care.
Furthermore, hiring a homecare assistant means you are competing with other seniors to book and retain their services.
Hiring a live-in guardian will considerably improve your quality of life.
A live-in elderly caretaker lives at your house and works full-time for 5 consecutive days a week. They are paid a full-time wage of 40 hours; however, they are present all the time. So, the perk is that they are present for any emergencies even when they are not on duty, such as calling an ambulance.
You get a 24-hour presence and 8 hours of personalized care.
This type of service is priceless because you know that you are always being supported and taken care of by a professional health-worker.
How much does an IN-HOME ELDERLY SERVICE cost?
The cost of in-home elderly service can vary from very affordable to very expensive.
Although readily available, homecare assistants are the expensive option: they are in high demand and command premium wages. Some can charge up to $25 an hour, which adds up to almost $4K per month for a full-time in-home service and you will struggle to find one if you live outside of Montreal – especially for night shifts. Worse yet: you are competing with the public sector who offers them better salaries and benefits than any family can afford.
Thankfully, this is not the only option!
Hiring a foreign caregiver can save you up to 30% on wages while not compromising on the quality of care provided. This is because, these foreign workers are paid a salary of $14.25 to $15 per hour in Quebec. In fact, foreign caregivers provide care of equal or even greater quality than a homecare assistant: they are flexible, trained, experienced and only work for you for minimum 24 months.
In addition, the Home Support Worker program makes it easy for Canadian families to hire a foreign health professional. To learn more, visit this link.
There's even better news: if you live in the Province of Québec, there are two specific government programs that help you fund the cost of a live-in caretaker:
The Service Employment Paycheque
The Tax Credit for Home Care Services
Read more
OR
Contact Us
How can I find a COMPANION for my loved ones?
Families usually have 3 options while hiring a senior companion:
Search online – A lot of websites offer matchmaking services between families and caregivers, but most of them leave you to sort through hundreds of candidates by yourself. Often, their data is incorrect, misleading and even contains false statements. Hence, families themselves have to assess caretakers' qualifications, setup meetings, do immigration paperwork, etc.
Hire a homecare assistant agency – These agencies employ their own homecare assistants and send them to the houses of elderlies on an appointment basis. However, there is a catch: they rotate their homecare assistants for the same household. Thus, for every appointment, a new health-professional will be assigned to your house.
Hire a recruitment agency – Agencies like us recruit both local homecare assistants and live-in caregivers to cater to the needs of one family. Families negotiate the salary of the guardian and the working conditions directly with him/her. The foreign live-in companions come to Canada with the sole purpose of working in one particular household and staying with the family for at least 24 months.
Why hire Regency Nannies?
Since 2004, Regency Nannies is an established nanny and caregiver recruitment agency that Canadian families trust to provide quality local and international elderly companions for their loved one's living in Quebec.
We will headhunt a local or live-in caretaker who will cater to your specific needs.
Our database contains hundreds of qualified and highly experienced in-home health professionals who are ready to help you. Simply contact us, and we will present you with a professional who meets your criteria.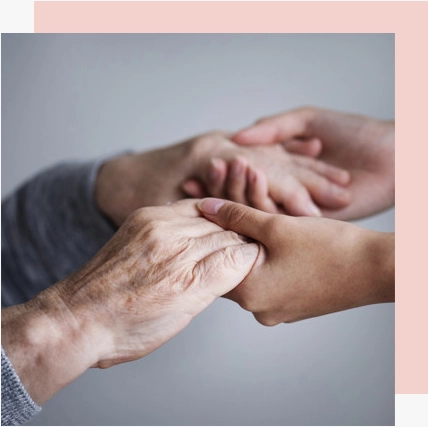 We work differently than other agencies.
In most agencies, you must pay for monthly services fees on top of the in-home caregiver's salary and charges. This results in very high monthly costs that are difficult to maintain for a long period of time.
At Regency Nannies, we have chosen a business model that empowers you – not the agency. When you work with us, you only pay for the recruitment and/or immigration services. You and your loved ones are free to negotiate the salary of the in-home companions along with his or her working conditions such as hours, rest days, overtime, bonuses, etc.
We don't charge any monthly services fees that weigh on your monthly budget.
You pay the salary directly to the health worker, and you only pay us for finding the ideal candidate.
It's that simple.
Our caregivers: We do not take a percentage of the caretakers' salaries, and our agency does not charge any recruitment fees to applicants coming from abroad.
This is how we built our reputation as a trusted agency that caregivers and families trust and enjoy working with.
Contact Us
Unsure whether you can afford to hire a local or a live-in companion? The province of Quebec can help you pay for one!
Helping your loved ones has never been easier.
If you are over 65 years old, you are eligible to hire a live-in caregiver.
The Province of Québec has two programs to help you hire a local or a live-in guardian:
The Service Employment Paycheque: The Service Employment Paycheque Program will pay part of the wages of your parents' or relatives' caregiver! Visit this page to learn more about this program.
The Tax Credit for Home Care Services: Is your loved one aged 70 or over? Revenu Québec offers a monthly or yearly reimbursement of 35% of all expenses related to home care services. Elderly caregivers are covered under this program. Visit this page to learn more about this program.
Reach out to us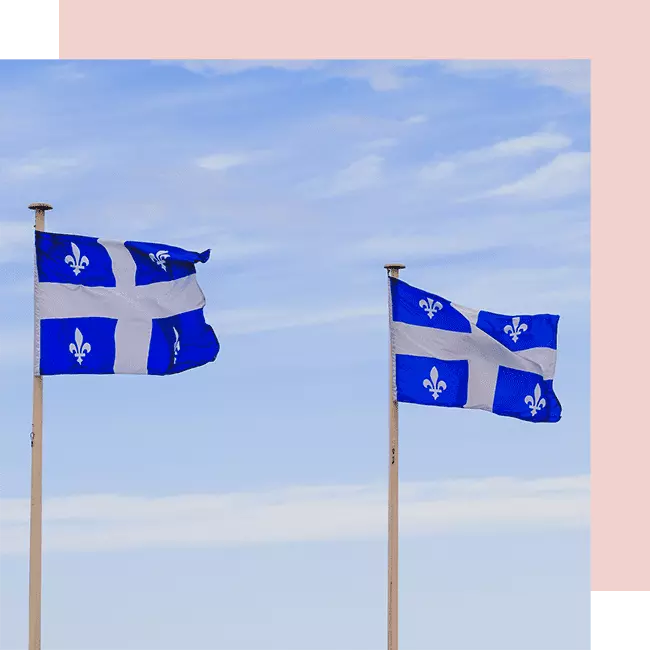 Testimonials
Stephanie Bouchard, Lawyer
For all those who do not have the time and are looking for a live-in nanny or homemaker, I highly recommend this agency. Their team is very professional and competent, and you will not find any better agency!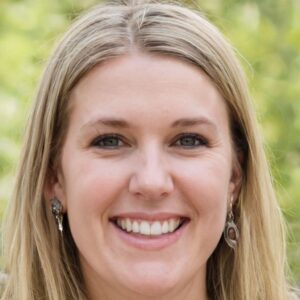 Lucie Allard, Real Estate Contractor
It is a great pleasure working with Regency Nannies. I have been working with them for over 5 years because of their excellent service.
Dr. RB, General Practitioner
A lot of thanks to Regency Nannies' Team. I could not have run my G.P. practice without my nanny.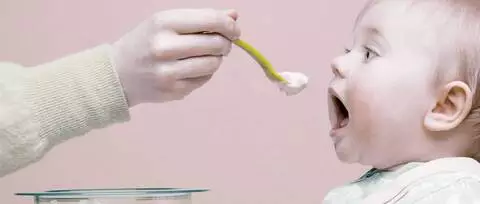 Regency Nannies
4770 Avenue de Kent, Suite 201,
Montreal, Quebec,
Canada H3W 1H2
Business Hours: 9AM to 5PM EST
Send us a message
Call us for a prompt reply at +1 (514) 344-0099! It will always be a pleasure to explain to you the process of hiring a caregiver or a nanny. If you cannot call us now, feel free to leave us a message below.