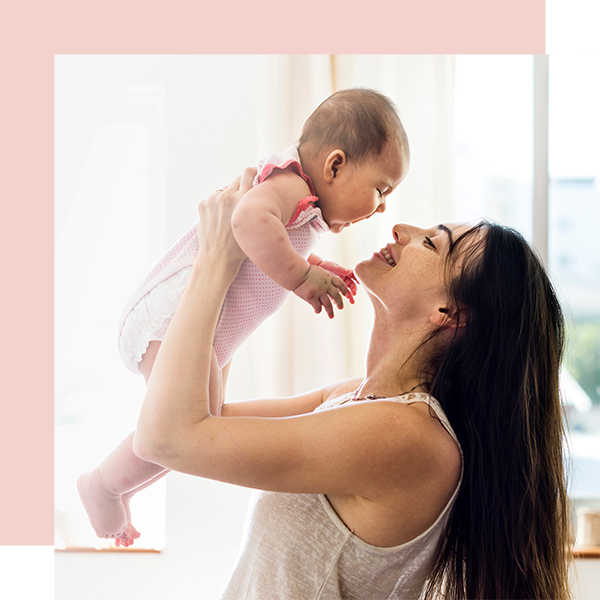 Why hire a live-in nanny instead of a local nanny?
Top 10 reasons that justify hiring a live-in nanny.
Save Time: No more browsing through websites looking for overbooked babysitters and nannies! Tell us your specific criteria and we will find you a highly experienced professional from our extensive database of foreign nannies.

Guaranteed Stability: Live-in nannies are committed to your family. Typically, they are hired for 24 months at a time. In some cases, they spend several years looking after your children. This stability is beneficial to your children's growth, development and emotional well-being.

Professionalism: They are highly motivated and always willing to help you. They will not hesitate to go beyond the call of duty if they are properly compensated in time off or in wages. Live-in nannies are more than employees – they become a part of your family.

Constant Presence: She is always present in your home. This is often lifesaving, especially in case of unforeseen events such as unexpected pedagogical days or daycare closures caused by adverse winter conditions.

Adaptability: She adapts to your lifestyle, your habits and your life journey. She also understands how to strike a balance between fulfilling her professional duties and respecting your privacy.

Flexibility, flexibility, flexibility!: Do you work late? Are you constantly on the go? The live-in nanny will welcome your children back from school and take them to the extra-curricular activities. Moreover, she will happily work schedules different to 9-5 and babysit your children on evenings and weekends. No more canceling important meetings or romantic nights out!

Parental Support: Is one of the parents a frequent traveler? Your live-in nanny will take over his or her home duties and support the stay-at-home parent.

Household Chores: She is more than a babysitter. She will support you by taking care of common household chores such as shopping, light cleaning, meals preparation and keeping your child safe as she will be home all the time.

Freedom of Choice: We hire Au Pairs and in-home caregivers from across the globe. This means that you can choose someone who meets your criteria. We can even find someone with specific skills such as a driving nanny, a nanny homeschool teacher or a foreign-language speaking nanny who will teach your children her native language.

Cost-efficiency: Daycare is expensive. The cost of two or three places in childcare for a high revenue family can equal or even exceed the cost of a full-time foreign live-in nanny whom you can hire for 2-4 years at a time.
Treat yourself to peace of mind by welcoming a live-in nanny into your home.
What is a live-in nanny, au pair or in-home child caregiver?
In Canada, these terms are used interchangeably. A live-in nanny is often a woman, aged 25-40, who is well educated and chooses childcare and family support as a career. Au pairs come to Canada with a work permit as an in-home caregiver or as a foreign worker under the child caregiver stream. They work for a Canadian family for a period of 2-4 years until they become eligible to request for permanent residency in Canada.
In both cases, you are welcoming a highly motivated full-time employee into your home. Her sole mission is supporting you in raising your children and managing your household. In exchange, you provide an agreed-upon set of working hours, a place to live and a reasonable salary.
Sounds amazing, doesn't it?
It is more than that. It is life changing!
Contact us. Together, we will find the right live-in nanny for you.
Our nanny services agency hires experienced childcare professionals and elderly caregivers from around the world. We mobilize our resources and experience to help you find one who meets your specific criteria and who will integrate seamlessly into your family environment.
Ever wondered why there is a shortage of nannies in Montreal?
There is simply too much demand and not enough nannies!
The COVID 19 pandemic aggravates the problem: demand has exploded, and dozens of families are competing for the same nanny's services. This means you need to spend hours browsing nanny websites and making phone calls just to stand a chance of being considered. Clearly, finding a local nanny when you need one is nothing short of a miracle.
But even if you do, there is no guarantee that you'll retain her services!
In this industry, turnover rates are sky-high because nannies rarely commit to a single family.
Don't you wish there were a better solution?
Thankfully, there is.
Welcoming a live-in nanny into your home ensures that your children are taken care of by a childcare professional for the long-term.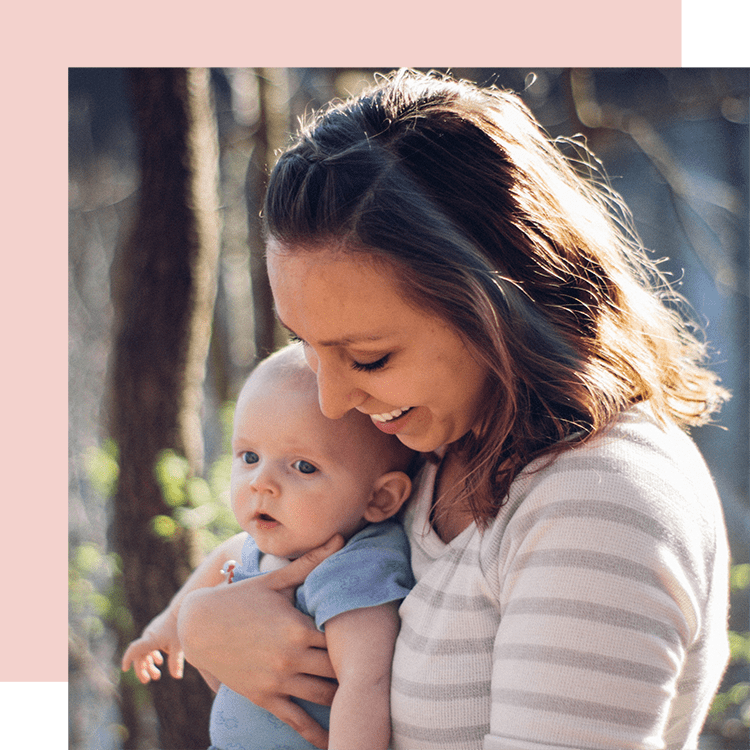 Avoid the headache of local nanny turnover.
Find your live-in nanny today!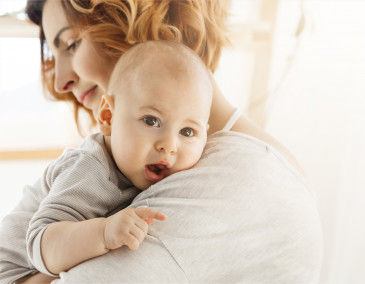 Although readily available, a local nanny is very solicited and often switches from one employer to another. Imagine looking for a new nanny from scratch after every new school session.
Think about all the energy and time it requires, all without the guarantee of finding anyone suitable!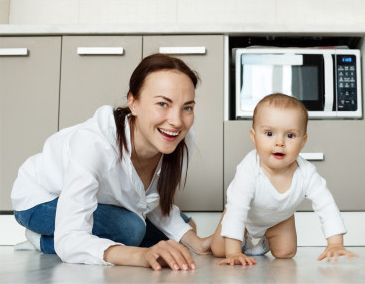 Do you live outside of downtown Montreal? You will struggle to find a nanny even if you pay premium rates.
Even if you do manage to find a nanny, you will not always have the time to assess her qualifications, professional experience or even her personality. Are you comfortable leaving your children with a complete stranger you just met online?
For these reasons, hiring a professional agency saves you time, money, and guarantees that your children will be taken care of by a highly qualified and experienced professional.
However you look at it, hiring a live-in nanny is a clearly the best long-term strategy.
Our Nannies & Caregivers
Nannies and babysitters are not available in your area? Want your children to have greater stability? Live-in nannies can live & work at your home for up to 4 years!
Regency Nannies is an established and trusted Live-in Nanny Recruitment Agency based in Quebec. Since 2004, we specialize in hiring highly qualified professionals who take pride in delivering world class childcare. Our agency mainly recruits foreign live-in nannies from the Philippines, Thailand, and Latin America that have verified international experience working with children. They come with verified expertise as nannies or elderly caregivers in their native countries and from abroad. Our nannies and Au Pairs come to Canada to work for Canadian families for 2-4 years at a time. We take care of the entire recruitment process and all the immigration procedures.
There is no shortage of foreign live-in nannies that are ready to come to Canada. Our agency looks for nannies all year round. We spend every day looking at CVs and reading emails from candidates who are well educated, have relevant international experience and meet the requirements for the immigration programs. To put it simply: we do the researching for you and pick the very best profiles from a vast pool of candidates.
This is exceptional value for your money!
A live-in nanny is more than just a babysitter: she is highly experienced, takes care of your children as if they were her own and performs a variety of household chores. In fact, a live-in nanny is comparable to a House Manager with childcare responsibilities: she manages your home efficiently, she is reliable as clockwork and with time may become part of your family!
Our nanny services agency hires experienced childcare professionals and elderly caregivers from around the world. We mobilize our resources and experience to help you find one who meets your specific criteria and who will integrate seamlessly into your family environment.
Hire a nanny who perfectly matches your specific criteria and lifestyle. Do not leave your child's care to luck or intuition! Simply tell us what profile you are looking for and we will find it!
Why choose Regency Nannies?
Since 2004, Regency Nannies Agency are experts in hiring dynamic and professional Full-Time Live-In Nannies, Au Pairs and Elderly Caregivers from around the world.
Our recruitment policy is strict, systematic and uncompromising.
Simply put, we only hire nannies we would entrust with our own children.
We don't like to brag.
But we have a lot to offer:
A trusted nanny recruitment agency established in 2004 by a lawyer.

15+ years of experience hiring highly qualified and motivated nannies.

Thorough due diligence and an uncompromising hiring process.

Exceptional value for your money and time.

Always available to meet you in person.

A dedicated and attentive team.

An in-house expert immigration Lawyer who is always at your service
All our nannies come to Canada highly recommended by trusted referrals and we select them exclusively based on professional merit and motivation.
We never compromise on the quality of the service provided and we take great pride in introducing world class caregivers to Canadian families.
Tell us what you are looking for.
We will take care of the rest.
Do not hesitate to call us at +1 (514) 344-0099 to learn more, or use the button below to write us a message!
Contact Us
Testimonials
Stephanie Bouchard, Lawyer
For all those who do not have the time and are looking for a live-in nanny or homemaker, I highly recommend this agency. Their team is very professional and competent, and you will not find any better agency!
Lucie Allard, Real Estate Contractor
It is a great pleasure working with Regency Nannies. I have been working with them for over 5 years because of their excellent service.
Dr. RB, General Practitioner
A lot of thanks to Regency Nannies' Team. I could not have run my G.P. practice without my nanny.
Frequently asked questions
1What are the services that you provide?
Tell us what you are looking for and we do the rest! Our services are a fully personalized package including all the steps to hire a nanny, including searching, recruiting and placement.
2Will I have to read numerous profiles?
No, we make a preselection and analyze nannies' profiles for you. We then suggest you 2 to 3 nannies according to your criteria, so that you can choose the nanny best suited for you
3Why choose a nanny from abroad?
Nannies arriving from abroad are experienced professionals with international experiences in Hong Kong, Middle East or the Caribbean. They are flexible and adapt according to your schedules. By hiring an employee from another country, you are helping a woman complete her immigration process in Canada.
4Do nannies from abroad need to be live-in?
No, nannies from abroad do not have to live with the family that hires them. The employer determines the desired working arrangements with the nanny.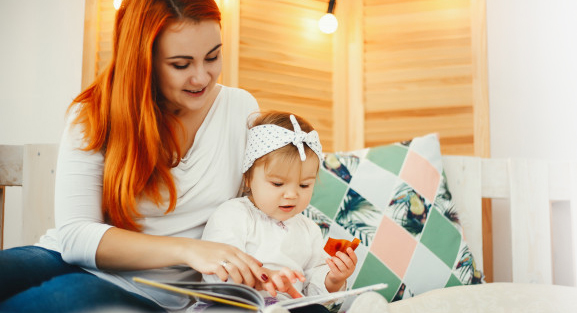 Keep your time and energy for the most important things in life
Feel free to contact us to start the process of hiring your nanny today!
Contact Us