Benefits of hiring an Au Pair:
Childcare experience: Our Au Pairs have professional experience in taking care of children.

Affordability: Unlike a foreign nanny, au pairs do not need sponsorship from the family's side, which makes them more affordable to hire.

Light Housekeeping: Apart from childcare, these caregivers can perform light housekeeping such as making children's beds, doing their laundry, arranging the toys, etc.

Flexibility: Au pairs and families can fix the schedule according to each other's availability and requirements.

Culture exchange: These foreign caregivers come from various countries, and thus bring their culture, traditions, and language with them. Hence, this acts as a great cultural exchange between the family and the au pair.

Simple Meal preparations: Au pairs can help families prepare meals and, cook meals for the children.
Did you know there are 2 types of Au Pairs?
One of them is already in Canada with a study permit and the other one is abroad, coming exclusively to work and gain international experience. In both cases, these caregivers are offered room and board along with their weekly salaries. Furthermore, these candidates are of young age and have limited previous experience in child care. Here are some of the differences between these two types:
| Au Pairs in Canada | Au Pairs from abroad |
| --- | --- |
| Works part-time, up to 20 hours/week. | Works full-time. |
| They are paid a salary between $15 and $20 per hour. | They are paid a minimum wage of $14.25 per hour, however, the family needs to pay their legal fees. |
| These caregivers can start working for you within 1 month. | It takes around 4 to 5 months for these au pairs to come and start working in Canada. |
| They can stay with you for an undetermined period of time, depending on their courses. | They can stay with you for the duration of 6 months up to 2 years. |
| They come here with Study permit program. | They use the International Experience Canada program. |
We are here to help you choose the right type of Au Pair for your family, especially your children.
Reach out to us!
What services can we offer?
Matchmaking
Upon signature of contract with our agency, we immediately implement our search to find an au pair that best meets your requirements. We will be able to propose 2-3 candidates within the first two weeks, and you can interview them multiple times. The reason for this 2-week gap is not because we do not have a database, but because the amount of au pairs accepted by the Canadian government is limited to quotas for each country. Furthermore, these workers can choose from many jobs, not just au pair jobs.
Immigration paperwork
Foreign au pairs are required to apply under the International Experience Canada program. We take full responsibility for the filing and documentation procedure. We have been successfully helping families bring foreign caregivers since 2004. Furthermore, we have an In-House Immigration lawyer who has years of experience in dealing with legal complexities. Hence, this increases the success rate for the au pair application.
Negotiate contracts
Negotiating tasks and salaries with the au pairs can be frustrating and often leads to losing the candidate. We save you the time and trouble of negotiating these terms and act in the best interest of both parties. You just need to tell us how much you can pay, along with the list of tasks needed to be addressed, and we will make sure that we find the ideal candidate.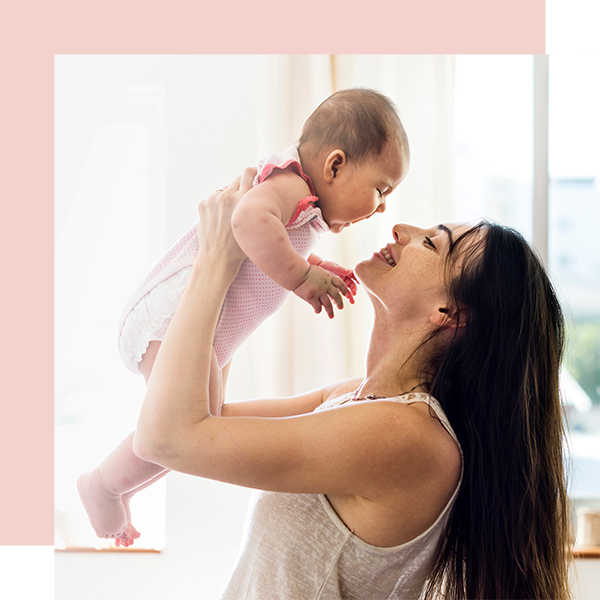 The timeline for the two types of au pairs is as follows:
It takes around 100 to 120 days for a foreign candidate to arrive in Canada. This timeline includes searching and selecting the candidates, filing legal documents, and waiting for the decision on the application by the Canadian government.

Hiring a local Au Pair takes around 30 days, which is mainly searching and selecting the right candidate.
Note: The closer the Family lives to the student au pair's facilities, the higher the chances of finding numerous candidates. If we do not find any, then you don't pay.
Au Pair requirements:
Must be a citizen of one of these countries: Andorra, Australia, Austria, Belgium, Chile, Costa Rica, Croatia, Czech Republic, Denmark, Estonia, France, Germany, Greece, Hong Kong, Ireland, Italy, Japan, Latvia, Lithuania, Luxembourg, Mexico, Netherlands, New Zealand, Norway, Poland, Portugal, San Marino, Slovakia, Slovenia, South Korea, Spain, Sweden, Switzerland, Taiwan, Ukraine, or the United Kingdom.
Be between the ages of 18 and 35 (30 or less for some countries)
Have sufficient funds (for most countries: 2,500 CAD) and a return ticket.
For students already in Canada, you can be a citizen of any country to work as an au pair.
Certain countries can have more requirements than other countries.
Are you looking for a steady and a long-term solution?
If yes, then an experienced and professional nanny may suit you. A live-in/live-out nanny is often a woman, aged 25-40, who is well-educated and chooses childcare and family support as a career. Most of them come to Canada with a work permit as an in-home caregiver or as a foreign worker under the child caregiver stream.
What are the differences between Nannies and Au Pairs?
| Nannies | Au Pairs |
| --- | --- |
| They could be your long term solution (up to 4 years). | They work for a maximum of 2 years period. |
| Highly qualified and experienced. | Moderately qualified with little to no experience. |
| Her career is taking care of children and offering support to families. | Childcare is just a temporary role while they are studying or experiencing cultural exchange in Canada. |
| Can take care of household chores along with childcare. | May not be available to perform household duties, hence, they focus on childcare. |
| A foreign nanny may take 9 to 12 months to arrive in Canada. | A foreign au pair may take 4 to 5 months to arrive in Canada. |
| Usually, they are aged 25 and above. | Usually, they are between 19 and 30. |
In a nanny's case, you are welcoming a highly motivated full-time employee into your home. Her sole mission is supporting you in raising your children and managing your household.
Together, we will find the best solution for you.
Contact Us
Why choose Regency Nannies?
Since 2004, Regency Nannies Agency are experts in hiring dynamic and professional Nannies, Au Pairs and Elderly Caregivers from around the world.
Our recruitment policy is strict, systematic and uncompromising.
Simply put, we only hire Nannies and Au Pairs we would entrust with our own children.
We don't like to brag.
But we have a lot to offer:
A trusted caregiver recruitment agency established in 2004 by a lawyer.

18+ years of experience hiring highly qualified and motivated nannies & au pairs.

Thorough due diligence and an uncompromising hiring process.

Exceptional value for your money and time.

Always available to meet you in person.

A dedicated and attentive team.

An in-house expert immigration Lawyer who is always at your service
All our au pairs and nannies come to Canada highly recommended by trusted referrals, and we select them exclusively based on professional merit and motivation.
We never compromise on the quality of the service provided, and we take great pride in introducing world-class caregivers to Canadian families.
Tell us what you are looking for.
We will take care of the rest.
Do not hesitate to call us at +1 (514) 344-0099 to learn more, or use the button below to write us a message!
Get in touch
Testimonials
Stephanie Bouchard, Lawyer
For all those who do not have the time and are looking for a live-in nanny or homemaker, I highly recommend this agency. Their team is very professional and competent, and you will not find any better agency!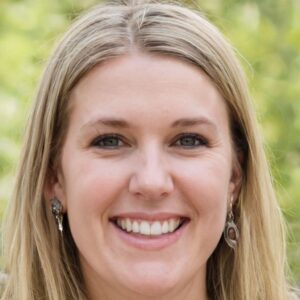 Lucie Allard, Real Estate Contractor
It is a great pleasure working with Regency Nannies. I have been working with them for over 5 years because of their excellent service.
Dr. RB, General Practitioner
A lot of thanks to Regency Nannies' Team. I could not have run my G.P. practice without my nanny.
Frequently asked questions
1What are the services that you provide?
Tell us what you are looking for and we do the rest! Our services are a fully personalized package including all the steps to hire a nanny, including searching, recruiting and placement.
2Will I have to read numerous profiles?
No, we make a preselection and analyze nannies' profiles for you. We then suggest you 2 to 3 nannies according to your criteria, so that you can choose the nanny best suited for you
3Why choose a nanny from abroad?
Nannies arriving from abroad are experienced professionals with international experiences in Hong Kong, Middle East or the Caribbean. They are flexible and adapt according to your schedules. By hiring an employee from another country, you are helping a woman complete her immigration process in Canada.
4Do nannies from abroad need to be live-in?
No, nannies from abroad do not have to live with the family that hires them. The employer determines the desired working arrangements with the nanny.
Regency Nannies
4770 Avenue de Kent, Suite 201,
Montreal, Quebec,
Canada H3W 1H2
Business Hours: 9AM to 5PM EST
Send us a message
Call us for a prompt reply at +1 (514) 344-0099! It will always be a pleasure to explain to you the process of hiring a nanny. If you cannot call us now, feel free to leave us a message below.